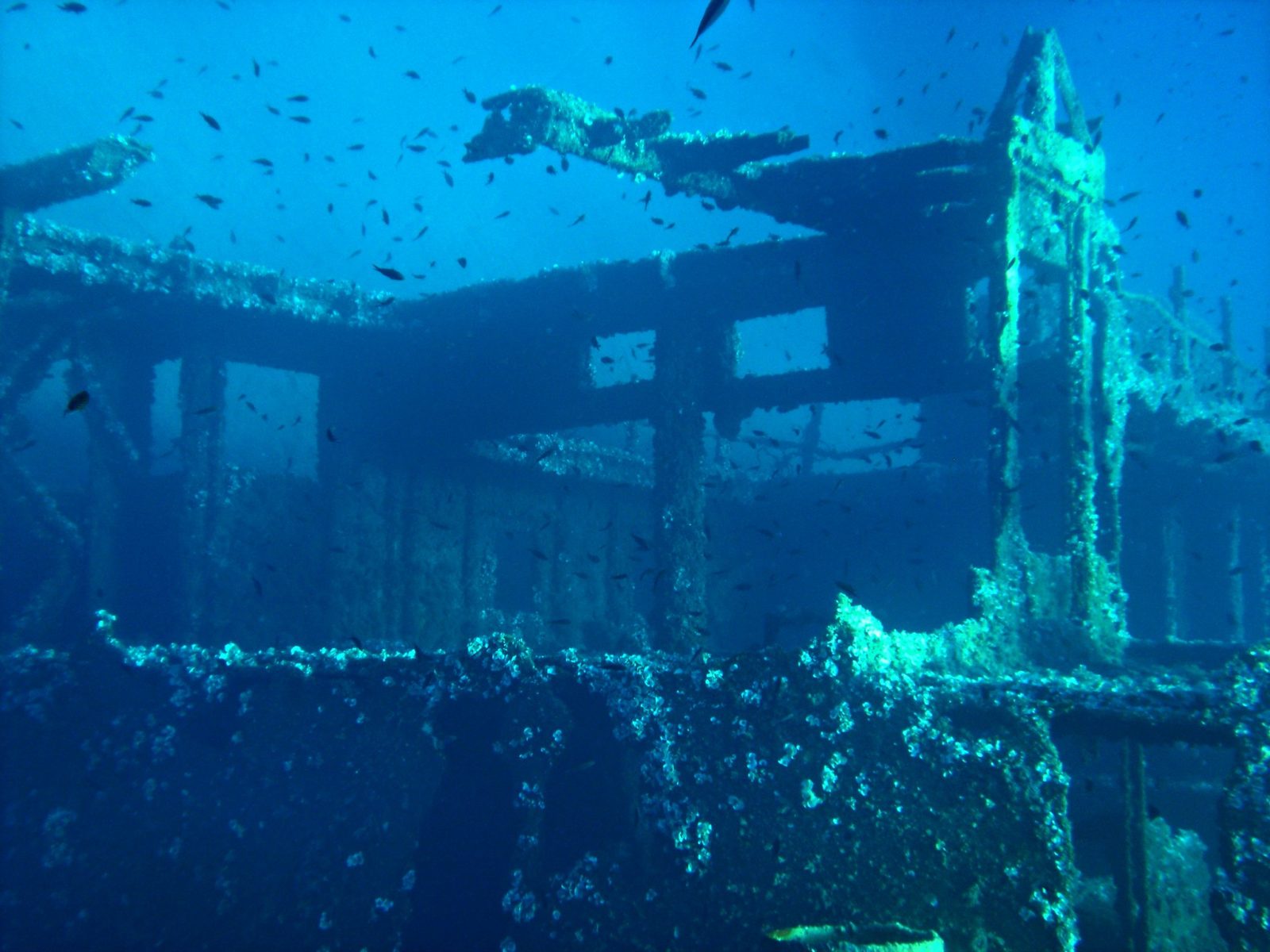 The wreck of the Elviscott ship
For lovers of the sea and diving, at the beach of Pomonte it is possible to visit the real wreck of a ship.
Pomonte beach is well served by some free parking and is a lovely pebble beach.
In 1972 the ship Elviscot, a small merchant ship built in 1960 of 62.25 meters in length for a tonnage of 499 tons. during a violent storm, she collided with the rock of Ogliera and sank just 200 meters from the shore.
Now the entire stern, the bridge and part of the forward side lie on the sandy bottom, on the east side of the Ogliera rock, just 12 meters deep. The remaining parts of the ship, especially portions of the sides, not recovered lie here and there on the seabed around the rock.
The dive is indicated as not particularly difficult due to the shallow depth but the precarious conditions of the wreck still require a lot of caution. The small ship resting on the right side and with the stern facing the open sea; the bridge can be easily visited, through the huge upper opening.
Two large openings located aft, allow you to go up along a corridor, where, among suggestive plays of light, created by the sun's rays that penetrate through the slits and portholes, you reach the helm station. In some points small shoals of sea bream swim, banded bream and some isolated corvina, while moray eels and conger eels seem to prefer the narrow spaces of the contorted plates of the forward flank.
The Pomonte Wreck has become a very famous destination for divers and snorkelers. The remains of the ship in fact house thousands of fish and above all it is one of the few wrecks that can be visited in Italy only with a mask and fins.
Photo taken from:


See license: https://creativecommons.org/licenses/by-nc-nd/2.0/