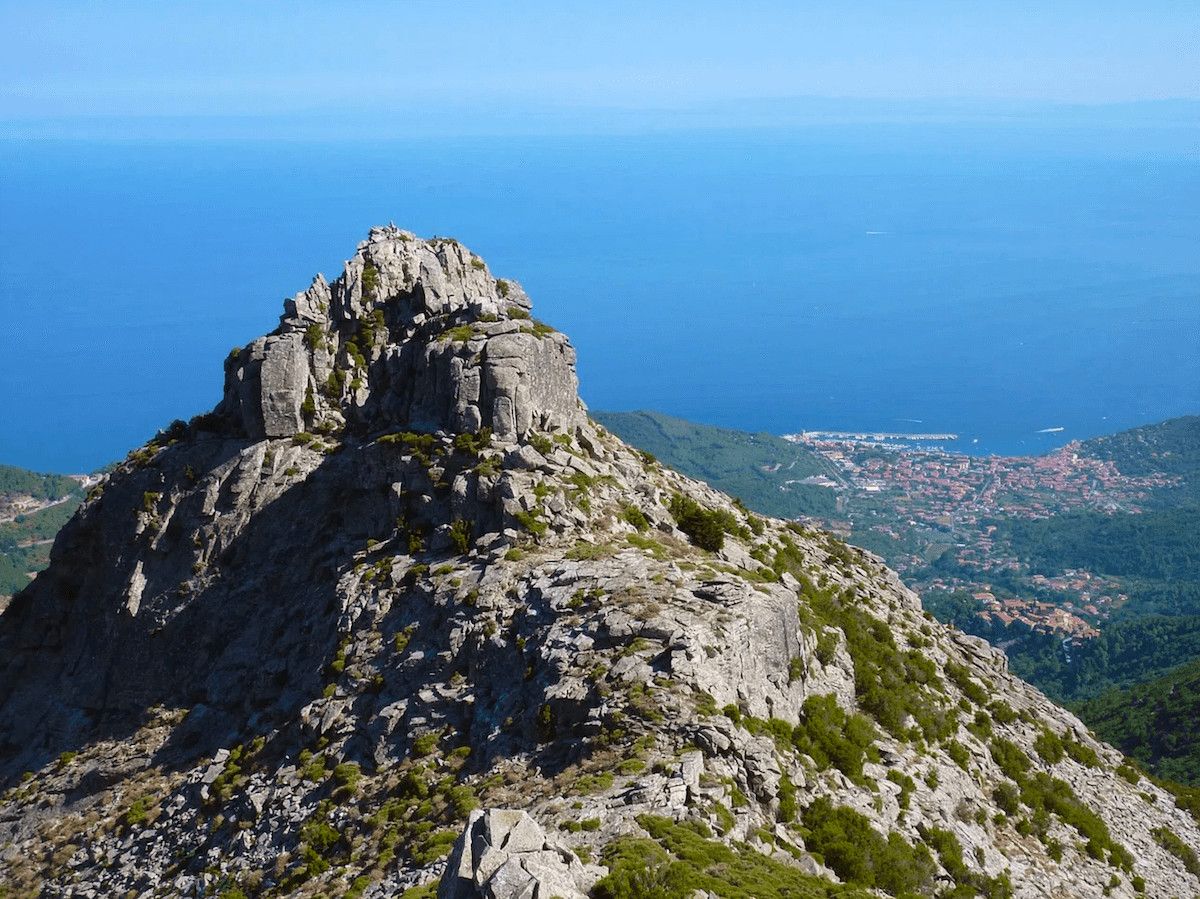 Monte Capanne is the highest peak on the Island of Elba, it reaches 1019 meters. From its summit, on particularly clear days, you can clearly see the islands of Pianosa, Capraia, Montecristo, Gorgona and even Corsica.
The excursions on Monte Capanne, by foot or by mountain bike, are ideal to fully appreciate the nature of Elba and admire the island from above. The peak of the mountain is reached by numerous paths that develop through the local Mediterranean vegetation. One of the most suggestive paths that reach the top of Mount Capanne is the one that starts directly from the Hotel Tamerici.
Guests have the opportunity to follow a well-maintained and signaled track that soon leads them from 0 to 1000 meters.
To participate in an excursion on Mount Capanne, whether by bike or by foot, you need a good physical shape and the right equipment. The trails are all uphill and require attention especially in the most impervious stretches where granite rocks emerge from the ground. The effort to get to the top is totally repaid by the wonderful view that can be seen from the summit.
The Island of Elba is not limited to its sandy and welcoming coast. The inner territory of the island, its mountains and its hills, deserve the same attention. Beyond the beaches there is a real paradise made of Mediterranean scrub, ancient fortresses and breathtaking views.