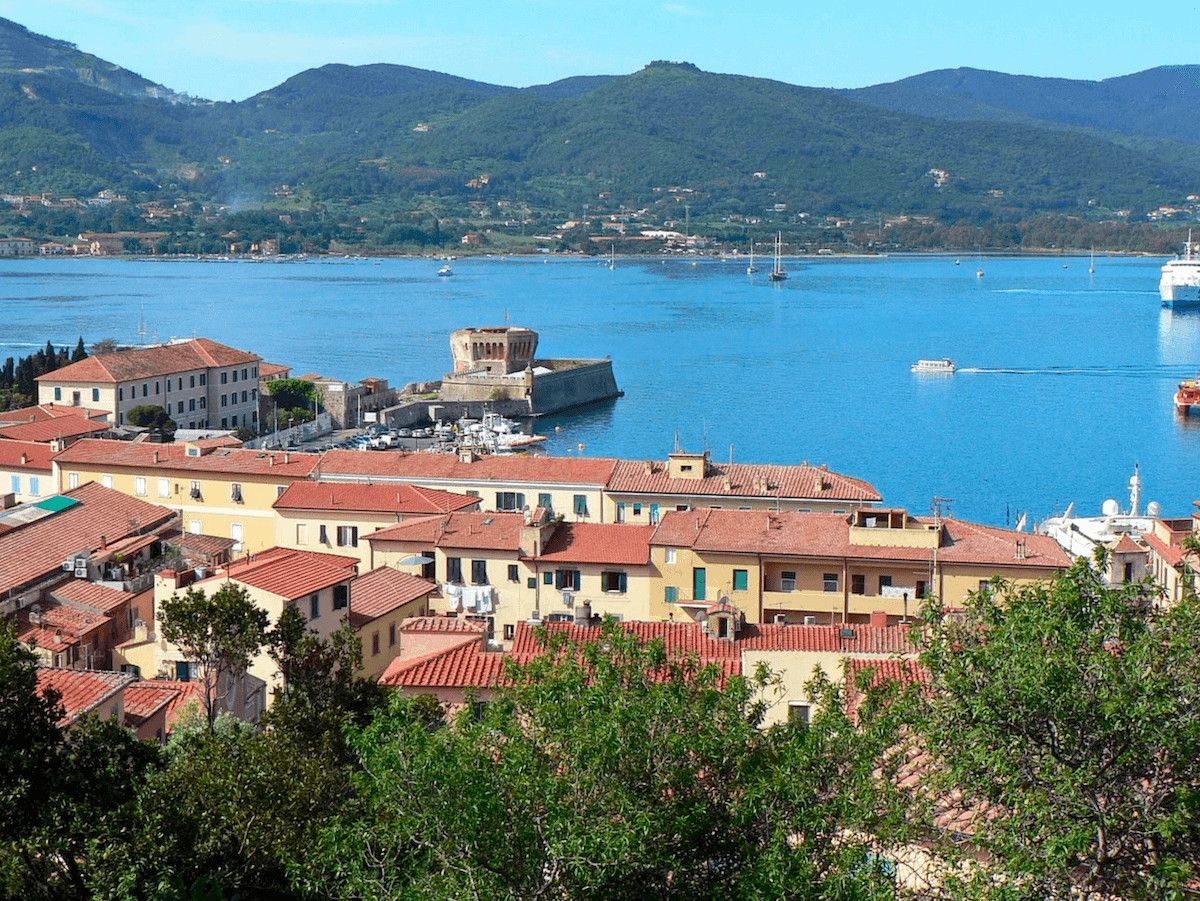 The ancient town of Portoferraio is the capital and main port of Elba since the time of Napoleon.
Most of the ferries coming from Piombino land here their passengers as a result Portoferraio has taken on the important task of visiting card for the whole island.
A city of very ancient origins, initially known as Porto Argo, it was already famous in the classical era for the presence, in its area, of numerous mineral deposits. The actual name of the city derives from the iron (ferro in italian) extracted from the local mines and that in the nineteenth century made the fortune of the whole island.
Portoferraio has preserved intact many sixteenth-century buildings that give it a particular Renaissance charm. Some of these are clearly visible from the ferry as soon as you enter the bay. This is the case of Forte Stella, a strategic military fortress of 1548 that rises above the inhabited center. In a panoramic position, at the highest point of the city, is also Forte Falcone, an extraordinary Medici fortress that has resisted numerous attacks by Mediterranean pirates.
Napoleon Bonaparte spent about 10 months in Portoferraio during his exile and at that time he took care of enriching the city from an artistic and cultural point of view. Today you can visit his two private residences: Villa San Martino and Villa dei Mulini.
Walking in the historic center of Portoferraio, between the narrow streets and the winding alleys, you will discover interesting monuments, historic churches that hide treasures and evocative natural terraces that allow you to admire the village, the sea and the harbor from above.