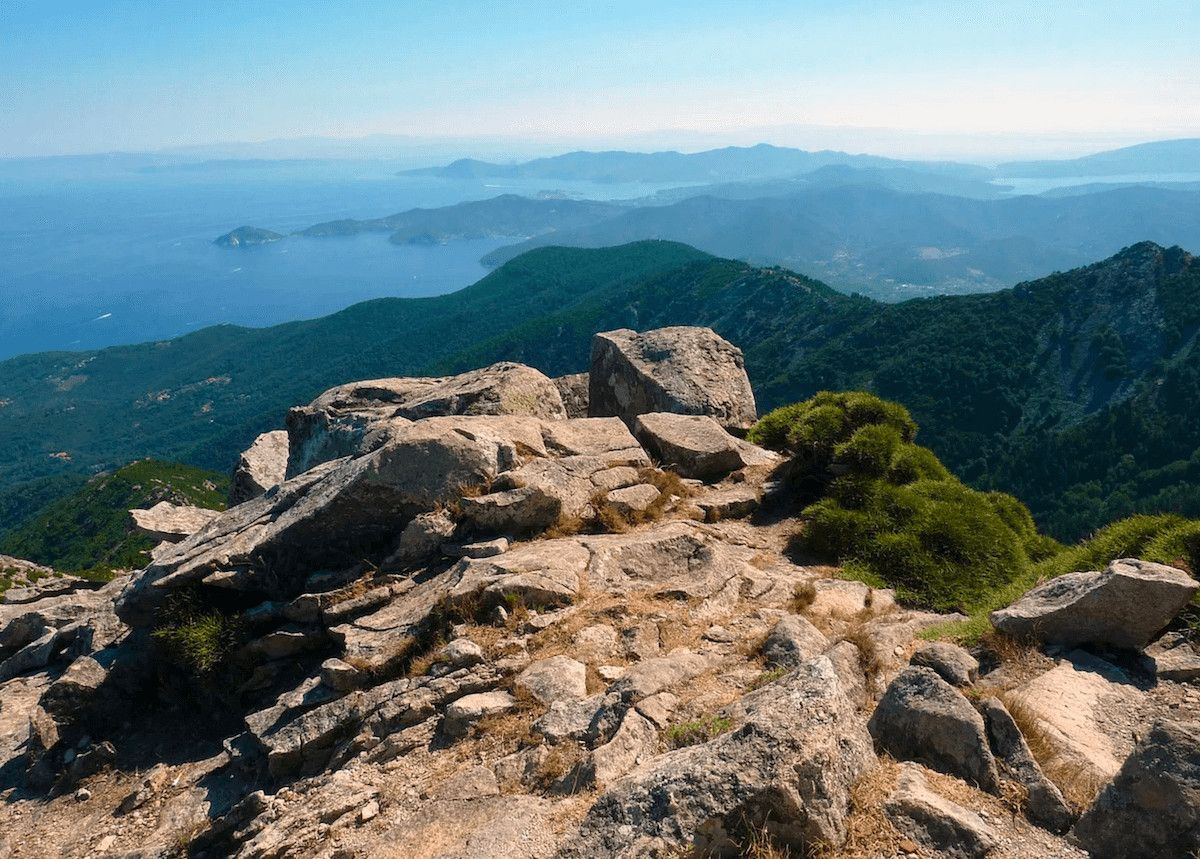 The Volterraio Castle is the oldest fortification of the Island of Elba, located between Portoferraio and Rio nell'Elba about 25 km from the Hotel Tamerici.
The building was built in a strategic position, so as to be clearly visible from all over the island and to have a wide view of the territory and the sea. The foundations of the castle date back to the Etruscan period, but it was only in 1281 that it was properly transformed into a real defensive structure. Despite the repeated sieges, the Volterraio Castle has never been conquered: it was a safe haven that, in the event of an attack, welcomed all the inhabitants of the island.
Once lost its fundamental function of surveillance and protection of the territory, the castle was abandoned. Today it is a fascinating ruin that the National Park of the Tuscan Archipelago has undertaken to restore.
Reaching the Volterraio Castle on foot is very impressive, it is a very popular excursion among hiking enthusiasts and quite short too. The path leaves the provincial road in the Magazzini area: it is clearly visible and signposted. It develops uphill on rocks covered with brooms and small shrubs.
Once you get to the castle you are rewarded by a wonderful panoramic view of the Gulf of Portoferraio that becomes even more magical if it is the time of sunset or dawn.